Application, pricing and more
When inquiring about one of our kittens please introduce yourself and the kind of home you will provide for our kittens. Please include the color and sex you are interested in and if you're looking for a retired adult or a kitten. We strive to find the best possible homes for all of our kittens and reserve the right to refuse sale to any home who may seem unfit at any time. Prices vary on quality. I will price kittens individually when available. $850 to $3600. Pet kittens are considerably less than show kittens and should range from $850 – $1250. Cotton photographed at right is a great example of a pet quality kitten with his slightly askew nose :] Pet kittens may be show quality but they are placed in homes that intend on them being prized couch potatoes. Pet kittens are sold with WCF registration and will come with a 1 year genetic health guarantee, appropriate vaccines and Veterinary check over, and a pedigree. Show or breeder kittens are sold only to homes that are planning on showing WCF/CFA/FIFE and or have a registered Cattery. Once again these kittens range by color and quality, typicaly range from $1750 to $3500.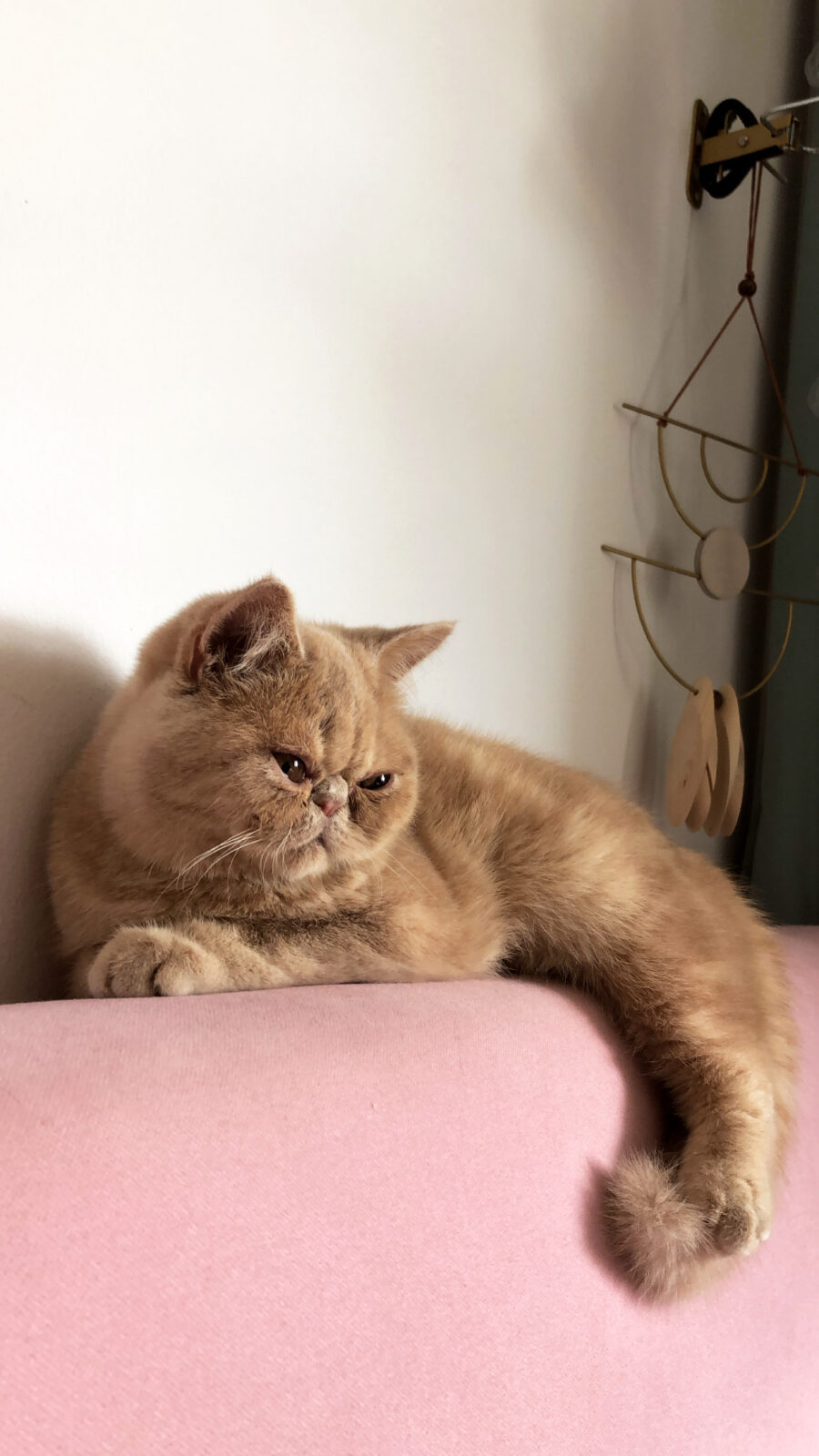 Well bred, healthy exotics who meet WCF standards. Our kittens will come with everything they need to get their new parents started. Our kittens will leave with their WCF registration, age appropriate vaccines/dewormer. They will also come with kitten pack.
The $500 non-refundable deposit allows us to hold your kitten until he/she is ready to go home. If an unforeseen circumstance  occurs and you are no longer able to take the kitten, the deposit will be applied to a future litter within 1 year. I accept personal checks only for deposits, or when made 3 weeks in advance. My preferred avenue is cash or postal money orders. I no longer accept paypal. Payments will be expected when kittens are purchased, flown kittens will be paid in full 10 days prior to flight. Expenses will be collected prior to flying.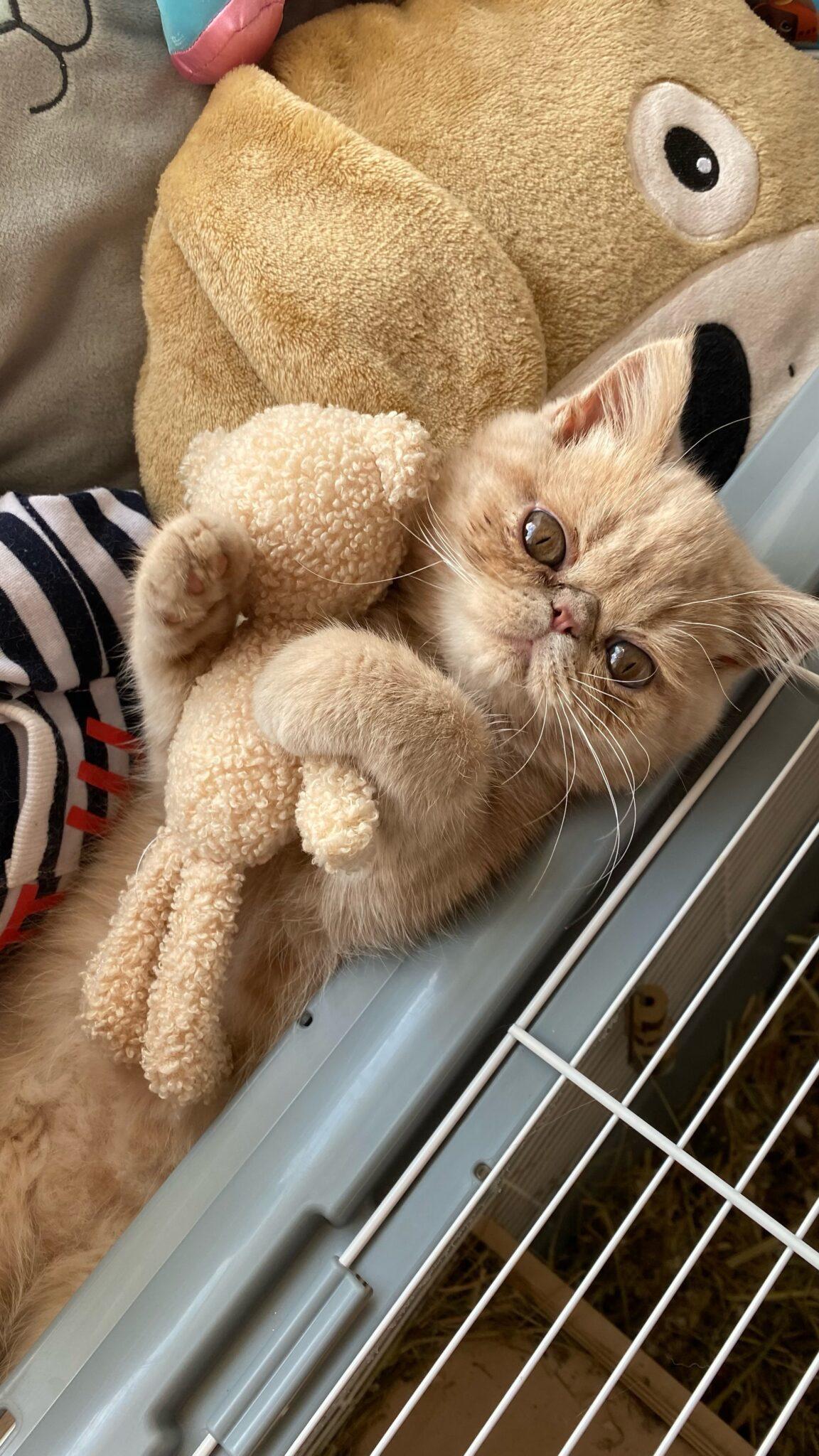 When you are searching for your new family member please remember "if it seems too good to be true, it probably is". Cheap kittens do not equal cheaper outcomes. Just because you have found a cheaper kitten does not mean you have found a good deal. You could end up with a large vet bill, a sick or dead kitten and in some cases, you may not even get said kitten. Please do your homework. Ask for proof of vaccinations, registration papers & DNA/genetic disease testing and LIVE videos of the kitten and its environment. DO NOT get scammed for a "cheap" kitten.
To reserve a kitten we require you to review and sign our contract. Once the contract has been signed and all other questions have been answered from both parties, we will need a $500 non-refundable deposit to hold your kitten until he/she is ready to go home. We offer FaceTime (live video chats)  appointments to pick out your new kitten.
Here at Pritikiti*Pl Cattery we LOVE to take pictures. We strive to send all of our new parents updated pictures and/or videos of their babies on a weekly basis.
Come and pick up your kitten there are no additional fees. You are also welcome to consider flying into Warsaw or Modlin and taking your kitten back under your airline seat, I will meet you at the airport for or you are welcome to visit and meet me and my family. There are also couriers who will make the flight for expenses and a fee. Just check with me and we can see your options.
Kittens will go home between 12-14 weeks depending on when our vet clears them! Please understand that each kitten is an individual and may not mature at the same rate as its siblings. Each kitten must be completely weaned, litter box trained, have an established immune system, have age appropriate vaccinations/de-wormings and be emotionally ready to leave its mom. Our vet will help us asses when they are ready. Under NO circumstances will a kitten leave prior to 12 weeks.
With so many options to send and receive money, through bank accounts, mobile wallets and thousands of locations, PayPal lets you discover your way.
Instantly send money between friends or accept card payments for your business. Cash out to your bank instantly.
How to reserve your kitten?
I would like to reserve my kitten now, which is the next step?
The first thing is to decide which exotic shorthair you like the most from the ones we have available on the website, it is updated regularly , so there is what we have at each moment. After, you place a down payment to reserve the kitten. You can do it by bank transfer or directly with us if you have to opportunity to visit us. We then fill in the reservation contract with all the details and conditions, which has to be signed by both parties.
From then on, we usually take pictures or videos periodically so you can follow the development of your kitten and you can keep them in their album. About 10 days before kitten is ready to hand over, the future owner must send the amount pending by bank transfer, or hand it in directly if you are coming to pick up the kitten.
In the case we have to send the kitten, we call a few days in advance to arrange the day of his arrival.
We deliver our kittens usually with pet nanny when travelling by air.
I would like to put my name down for the waiting list for a litter, is this possible?
In the case you want to wait for a kitten from a particular mating, it is best to contact us telling us your full names and address, so we can put you in a waiting list for a particular mating. Once the kittens are born, we respect the order and call one by one, but it is really a first come first served basis.
I would like to put a down payment for a future exotic shorthair/persian of a particular mating, is it possible?
We only accept down payments for the kittens that have been born, never beforhand.
Does it have a sales contract?
Every cat has their sales contract with the corresponding details and information. It comes with health guaranties and conditions. On the conditions page, each point will cover the interests of both the buyer and the seller.
Will I receive my pedigree?
Exotic shorthair/persians for pet: In this case the pedigree is sent when it has been neutered, (at about 4-5 months for the males, and 5-6 months for the females), and the official veterinary certificate is sent to us by email. In the conditions of the PET contract it is stated and both parties sign confirming their agreement. Most of the vets recommend sterilizing the females before the first time they come in season, it is an operation that consists of removing the ovaries to stop the growth of the womb. With this procedure, the risks for contracting mammary tumours are reduced in 98%.
Exotic shorthair/persians for breeding: In this case, we send the pedigree as soon as we receive it from our feline PZF / WCF, without any restrictions for neutering.
Can I come to pick up my kitten?
We hand over the kittens when they three months old, after 2 times vaccined and de-worming. We offer to options: you can come and pick them up or we send it. But, we always prefer, if it is possible, for the future owner to come to collect them, so the journey to their new home is more enjoyable.
Do you hand over the kitten vaccinated?
The kittens are ready to depart when they have had their second vaccine when they are 12 weeks old. We also de-worm them before the vaccine. We also hand over the vaccination record.